Musician Seeks Asylum in Russia After Having Been Criminally Charged for Speech in Germany
Andrew Anglin
November 8, 2022
---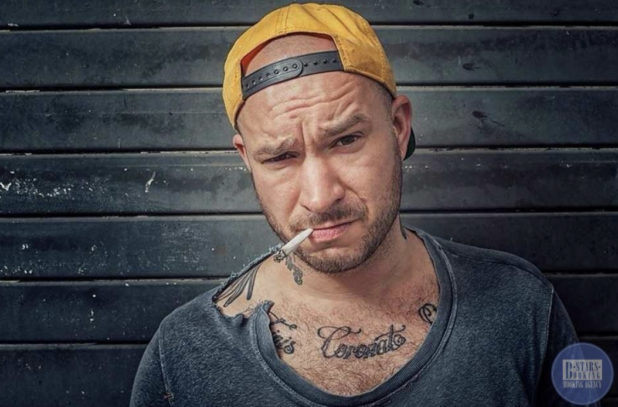 The German system of punishing people for voicing support for Russia is a preview of what is coming to the rest of the world. The way the Democrats are going to ultimately shut down all opposition in America is by saying everyone they don't like is a Russian agent. They've set the stage for this already.
Unfortunately, there is a serious precedent in America that goes way back of outlawing speech that "gives comfort to the enemy" during wartime. They are going to get away with this. It's going to be exactly like Germany is right now, though even more extreme, with more categories of speech being labeled "pro-Russian."
RT:
A German rapper known by the stage name Schokk on Monday sought political asylum in Russia. In a social media post, Dmitry Hinter said he faces persecution due to his public support of Russia's special operation in Ukraine, with a "show trial" and possible prison time preventing him from returning to Germany.

"I ask for political asylum," the rapper posted, in Russian, on his Telegram channel. "As a German citizen, I can no longer return there" after Germany allegedly opened a criminal case against him for his "public pro-Russian position" and support for the military operation, he explained.

"I publicly supported Russia in 2014 and it cost me my career. Today, I am threatened with a prison term and, I am convinced, a show trial in the German media," Hinter added.

Charges of "approval of war crimes" were filed after editors of the BBC Russian service, Meduza and Mediazona – designated as foreign agents in Russia – "ratted" him out to the police in Saxony, Hinter told the outlet Mash.

"I can't go back, they will arrest me, they will put me in jail."

Though he lives in Germany, Schokk raps in Russian and is a major star on the Russian music scene. He took on the stage name Schokk at the start of his "rap battle" career in 2007. He also has a "post-punk" identity as Dima Bamberg, the name under which he's published music since 2018.
The music is derivative, to say the least.
But the videos are hot.
I mean, that's basically porno, so I don't even recommend anyone watch it.
Russian cultural values are "conservative" by Western standards on virtually every issue, but they really don't care about the sexy stuff. They did under the USSR. This is a holdout from the 1990s, when Russian culture got nuked. Over the last decades, they've criminalized the gay stuff, and walked back most of the feminism, but they still have this sexy stuff everywhere and there doesn't seem to be any significant pushback against it.
The sexy stuff is feminism, as it gives women power they don't deserve and should not have.